Our agriculture program gives students the opportunity to have direct input with the running of the school farm (cropping, grazing and sheep), with help from local farmers and industry experts. Students get to help with shearing, when they learn about wool quality and handling, and they even have the opportunity to have a go on a hand piece if they wish.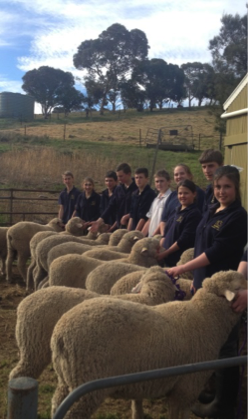 Burra Community School takes part in the Adelaide Show each year with 6 steers, two pens of Merino Wethers, and Angora Goats. Twenty-five students work with the show team each year, getting hands-on experience with animal husbandry, animal nutrition and overall show animal training. Students work with the animals from when they arrive at the school unbroken, right up until the show in September. It has proven to be a very successful program, with students growing in confidence each time they work with their animals. The students learn a lot about the animal they are working with, and how to monitor weight gain and nutritional requirements.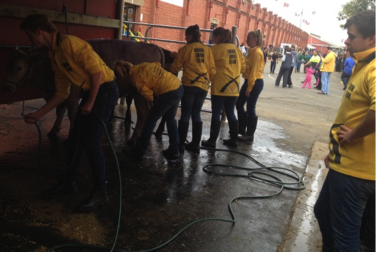 Although it is expensive with the cost of purchasing and feeding the animals for an average 150 days, The Royal Adelaide Show offers a priceless opportunity for local students to become more involved in agriculture. To that end, Princess Royal and the local community are happy to contribute towards this and other events to ensure our students are able to keep participating in The Royal Adelaide Show.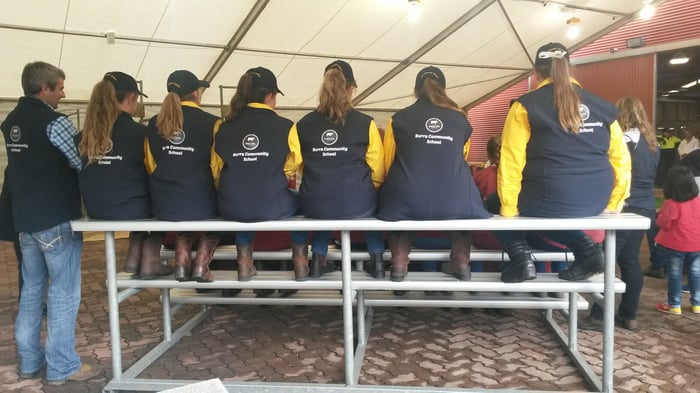 We are also hoping to see the Princess Royal Study Assistance Scholarship up and running in 2016, which will be awarded to a student who wishes to continue their education in agriculture.