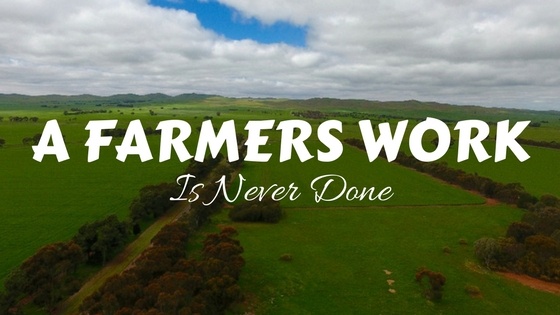 For us here in Burra the crops are sown and are now in the hands of nature.
But our farmer's work is not over, they stay busy year-round, monitoring crops and their progress
.
They also need to
monitor
weeds and pests to ensure when their crops are ready to harvest, they will be of the highest quality possible,
ultimately
for the end consumer
.
But for most Australian farmers, that's not all that needs to
be done
during the off-season. Many farmers produce more than one food source and most have livestock that also needs to
be taken
care of.
A farmers work is never done, there is always another job or project to complete.
Many of the people who produce the food that we consume lives revolve around their farms and their livestock, it's not

just

a 9 to 5 job for them

.
Farmers often must spend their weekend and holidays tending to their crops and livestock
.
So, what are some of the jobs that our farmers are busy doing year-round? We have made a very short list of some of the things that farmers may be doing during their off-season.
Many Australian farmers don't
just
rely on cropping to support their businesses.
Several also have livestock like cattle, sheep, pigs, goats or others as an
additional
source of income
.
Huge jobs like feeding, mustering, calf marking, shearing, feeding, treating, tagging, weeding, crutching, tailing, trading, checking waters and a very long list of other works need to

be done

continuously

throughout the year

.
Ensuring the health and well-being of livestock is on the top of Australian producer's priority list
.
Many of our farmers will work long hours 6 to 7 days a week tending to their livestock to make sure that they are producing the best product possible
.
Much of the machinery that has
been used
for harvest has been running
nearly
24 hours a day for the past few months to get the crops in on time
. So off-season is a great time to service and repair vital machinery.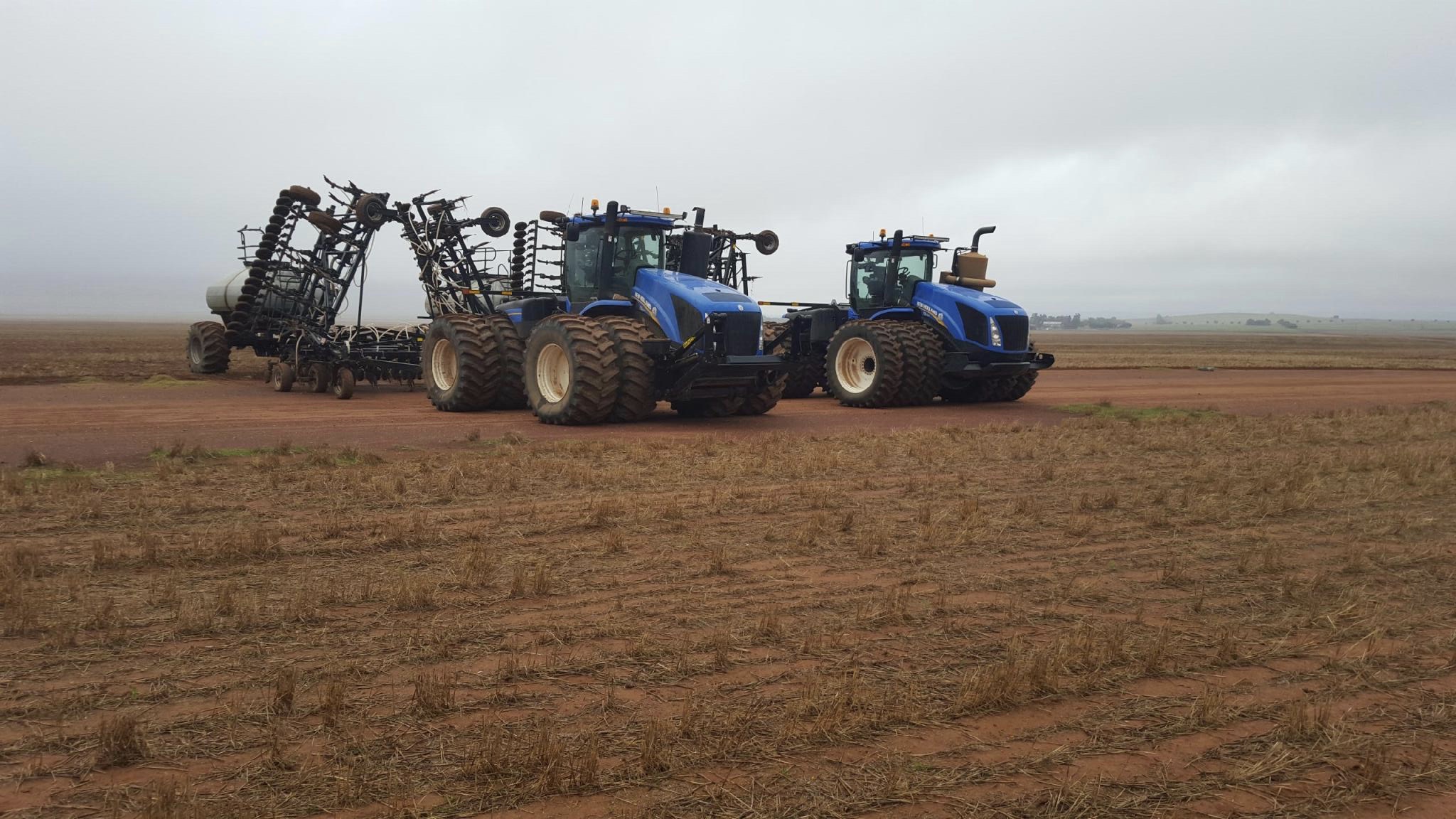 It's also a time when farmers ensure that all the equipment and machinery that
is required
for harvest
is organised
and in working order
.
South Australia is receiving some much-needed rain at the moment. The crops here in the Mid North of South Australia are starting to green up and shoot out of the ground.
But it's not all up to the weather, farmers spend time monitoring crops to ensures pests and weeds
are controlled
. The earlier farmers can control weeds encroaching the crop the more beneficial. Weeds can decrease the final yield of the crop.
There are various approaches to spraying crops such as spot spraying, boom spraying for broad acre and fence line spraying
.
Spot spraying involves a farmer using individual spray units on vehicles fitted with handpieces to spray individual and small patches of unwanted weeds
.
The self-propelled boom spray
is used
to spray broad acre paddocks
efficiently
of weeds and pests
.
Technology is

rapidly

evolving in this area to reduce waste and

ultimately

costs.
Farmers can install
specially
designed scanning systems in spray units which identify weeds in crops and sprays them, rather than spraying the entire crops
.
Drone technology is also
being used
to scan and feed information to the spray units computer systems
.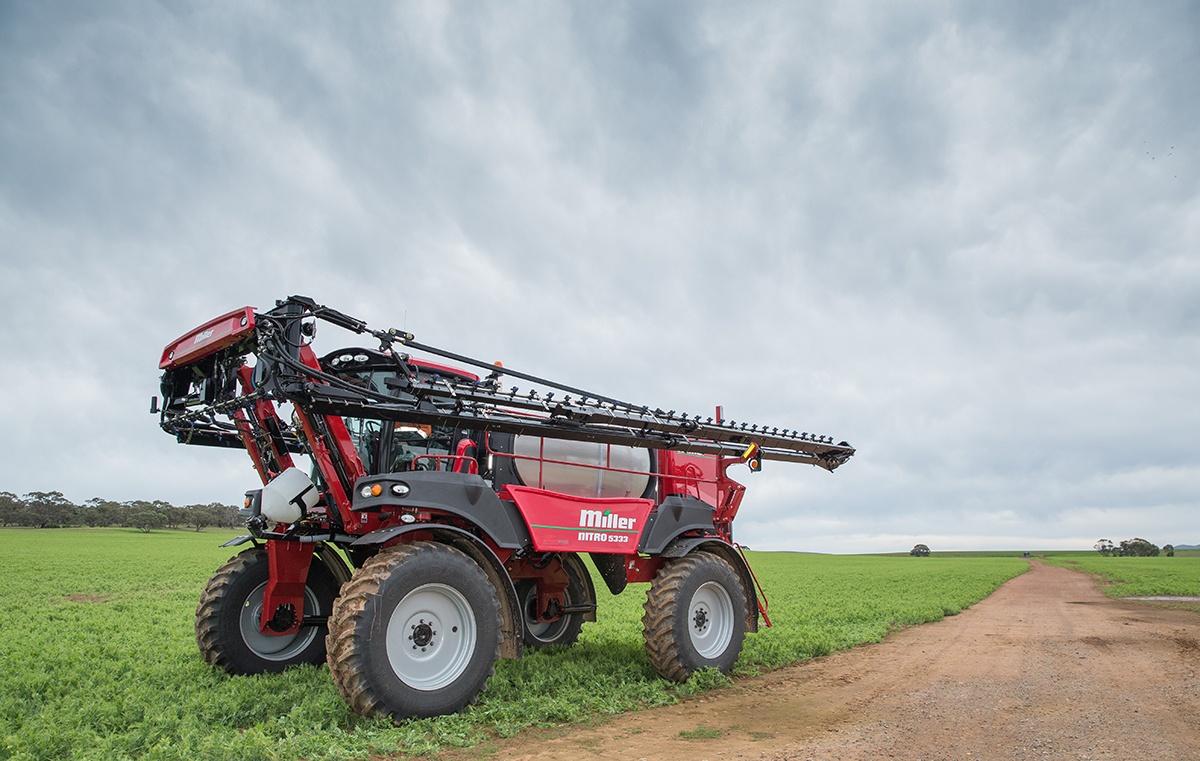 Fence line spray involves spraying between crops and fences along roads and boundaries to ensure weeds do not encroach the growing crop
. It is also a time to control weeds infringing troughs, tanks, bores, sheds and other structures.
Different pests can cause different types of problems for our farmers. For example, snails will eat and draw moisture from crops and mice can cause a huge amount of damage.
Farmers will
monitor
the progress of their crops and keep pests from damaging their crops through several different methods
.
This is the time of year to stone pick the cropping paddocks when the crops are starting to appear.
A combination of weather conditions and the air-seeder churning the soil, means stones and rocks that were once invisible are now at the top of the surface
. Stone picking can
be done by
a tractor towing a stone picker or by hand.
Smaller patches
are suited
to manual picking whereas larger patches
are suited
to a stone picker
.
Stone picking is important for cropping country as large stones can cause damage to machinery and smaller stones can end up in the final product
.
Crops need to
be fertilised
once they have
been established
to help to increase the yield and performance of the crop
.
Urea fertiliser
is spread
during winter when there has been enough rain, or
just
before rain to give crops the nutrients they need to thrive
.
Research, Development and Training
Technology in the agriculture and primary production industries is
rapidly
evolving in Australia and around the world to increase farmers efficiency and yields as our food demands increase
.
There are many ways that this can
be done
and what better time to take the opportunity for Australian Farmers to get out there, network and learn
.
New technology, practices and farming techniques can provide more sustainable and profitable return on all their hard work
.
Whether that be learning how to operate new machinery or technology, doing a specific agribusiness course or getting new licences
.
Agricultural field days are a great way to network with other farmers, hear about new methods, to see new technology
. It can be also be a time to have a look at trial sites for new or different seed verities.
There almost always a lot of odd jobs that need to
be done
on the to do list. It's
just
about finding the time to do them.
Things like fixing fences or doing repairs, manufacturing equipment or large project jobs, cleaning inside silos, sheds and other areas, clearing up weeds or dead trees as well as a heap of other odd jobs
.
Farmers will work all year round to get jobs like this done.