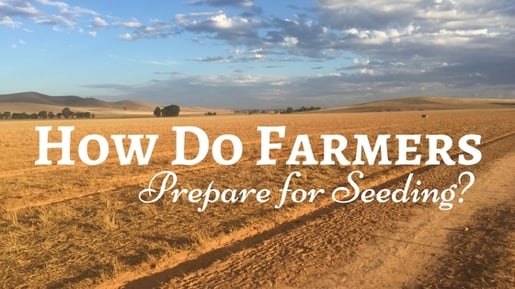 It is about that time of year when South Australian producers are preparing their land for their 2017 crops
. This takes a huge amount of time and effort and is a part of what we do here at Princess Royal Station in Burra.
The seeding program at Princess Royal Station is

specially

designed to promote the well-being of our soil health

. This assists in giving our cattle customers a beef product like no other.
The health and well-being of our livestock is at the forefront of our processes at Princess Royal
. To ensure that we're giving our animals the best, we make sure that their environment is as pristine as it can be.
A chain of responsibility exists from our farming team, through to our livestock team, through to our feeding team, then our freight team through to our customers

.
But, what
is involved
in preparing for seeding?
Weed control:
Typically
, farmers will spray their land for pests and weeds with herbicides in preparation for harvest
.
This year we have experienced a
reasonably
wet early summer, resulting in more weeds than normal
.
Thus, these needed to
be sprayed
out to help to conserve the moisture in the soil for the coming crop.
Fertiliser:
At Princess Royal, we use the manure from our beef feedlot to spread over our cropping land.
This limits our reliance on synthetic fertilisers and is a sustainable method of removing our waste
.
Spreading manure commences
just
after harvest so that the nutrients from the waste can
be absorbed
into the soil and the coming crop can reap the full benefits
.
The soil must
be cultivated
.
Cultivation involved
physically
disturbing the soil for seedbed preparation, weed control and moisture conservation
.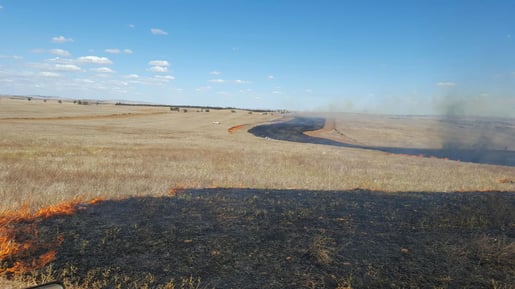 Burning off:
Burning the stubble left in the paddock from harvest. It is also used by producers to reduce weeds and pests such as mice.
This is a method that has
been used by
farmers for hundreds of years to
quickly
and
effectively
clean up a paddock before harvest
.
Once

all of

these steps have taken place, farmers will start to seed their 2017 crops, monitoring their progress using technology, skill and experience

.
Once our crops
are seeded
, we use a weed control program to make sure the unwanted pests and weeds don't overrun them.