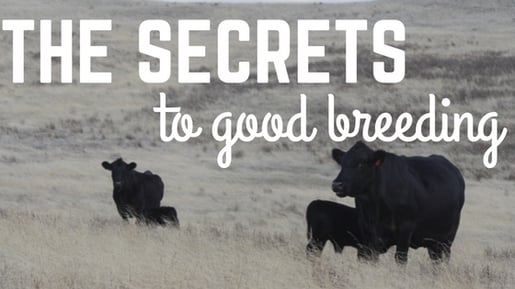 Producers will look to genetically improve their breeding stock for an array of different reasons. But why, and how? We asked our experts to fill us in.
Breeders may look to improve their livestocks genetics to;
target a new market,

enhance their livestock's performance in a current market or,

it may be a strategic decision to meet an anticipated future demand in an underappreciated market

.
Producers may also look to enhance genetic traits in their current breeding stock, such as calving ease, or improve the temperament of their livestock to improve handling and save resources
.

(Angus Australia, 2017)
One of the key approaches to improving the performance of cattle is through good breeding

. Genetic improvement is a strategic, long-term decision that requires careful planning and management.
Successfully
improving a herd's genetics is not as simple as purchasing new bulls or breeding stock
. There are several steps that producers need to take to get the most out of their breeding programs.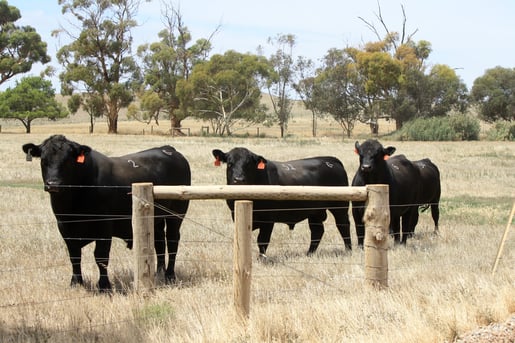 Breeding herds like our Princess Royal Station EU accredited Angus herds involve ongoing management and development
.
Combining good breeding plans with better management and non genetic contributors such as improving nutrition, will produce the greatest results
.
Improving the breeding value of a herd takes plenty of consideration and planning.
The producer must analyse their target market and set their parameters for their breeding program,
purchase
new breeding stock that will best suit their program and current livestock, manage and
monitor
and
carefully
measure progress
.
The intentions for a breeding program will vary depending on their target market, the performance of the current breeding stock, nutrition, as well as various other contributing factors
.

(Meat and Livestock Australia, 2013)
Different breeds have varying genetic traits and producers assess these to estimate the relative economic importance of each to their business

.
This will provide the producer with an accurate
indication
of the traits that they should seek to maximise to maximise their profit
.
Examples of traits that breeders may look to capitalise are;
calving ease to minimise calving fatalities,

sale live weight,
marbling scores as well as others.

(Ishmael, 2017)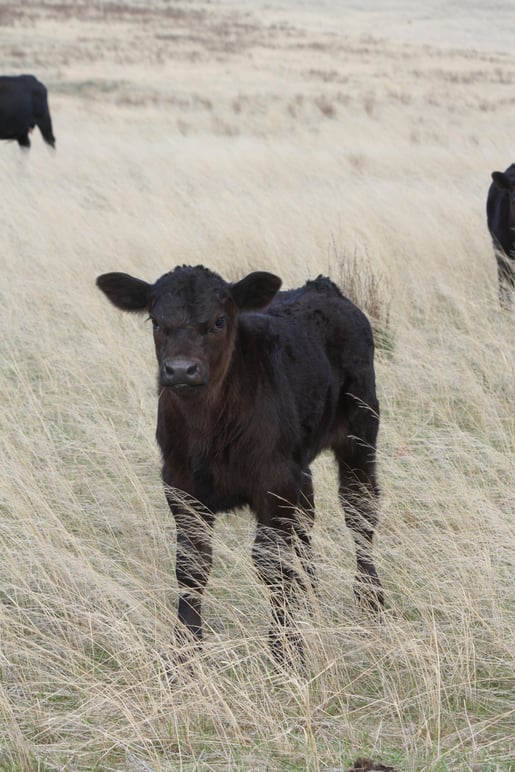 Once a breeder decides which genetic traits are the most valuable for their enterprise, the different methods of achieving the breeding objectives must also
be assessed
.
Choosing a breed will vary between producers and is
strictly
a strategic decision.
Costs, resources and management strategies must
be evaluated
when determining which option will produce the most profitable outcome
.

(MLA, 2013)
Breeders will generally
purchase
new bulls or semen that will allow them to achieve their goals from a commercial breeder or stud
.
Commercial breeders measure and
evaluate
their breeding stock to give an accurate
indication
of the genetic traits of each bull
.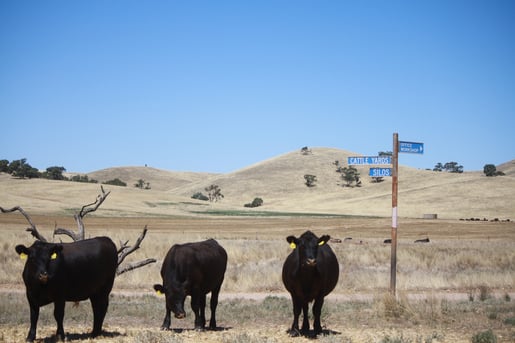 The price of a bull will vary depending on the estimated value it will produce in its lifetime.
How well a bull's individual qualities fit a breeding program will give a signal of its value to a producer looking to make a
purchase
.

(Mushrush, 2017)
The most expensive bull's at a sale may not be the bull which will produce the most genetic value, neither will the cheapest

.
Breeders will avoid purchasing bulls with a common parent to existing breeding stock. They will also evade purchasing successive bulls with a common parent.
Sound breeding programs also need ongoing, accurate measurement and evaluation. Repeatability of genetic traits is an important influence in breeding programs.
In some cases, removing non-performers from a breeding program is an efficient method in ensuring the repeatability of genetic traits
.

(MLA, 2016)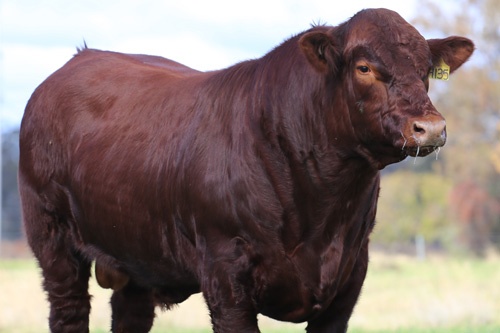 Improving nutrition and implementing enhanced management methods should
be applied
in conjunction with these techniques to to gain the full benefits of a strategy
.
Through monitoring and measurement, a producer can track variations in the progenies each season
. Breeders will measure factors such as;
Birth weight and calving ease,

Male vs female calves,
Growth rates of calves,
Turn-off age and weight,
If possible track carcase data supplied by processors for any unwanted traits.
Ongoing accurate monitoring of each season's calves will give the best

indication

of the success of a breeding program

.
Breeding programs are long-term strategic approaches to improving the performance and management methods for producers
.
Seeking advice from your commercial breeder and breeding societies is a great place to start when it comes to genetic improvement as well as the Meat and Livestock Australia website which has an
abundance
of great, reliable and beneficial information
.
Reproduced courtesy of Meat & Livestock Australia Limited -
www.mla.com.au
Meat and Livestock Australia, 2013, 'Cattle Genetics'.
Johnston. D, Bunter. K, 1996, 'Days to calving in Angus cattle: Genetic and environmental effects, and covariances with other traits
Original Research Article'
Livestock Production Science, Volume 45, Issue 1, Pages 13-22