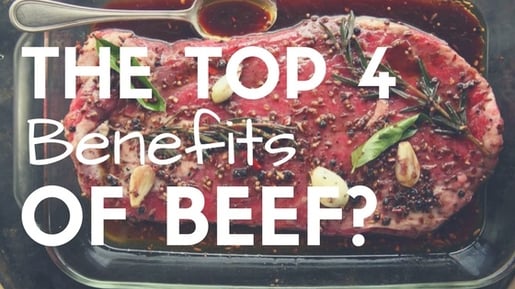 Beef is packed with nutrients and are an essential part of many Australian's diets.
With beef's exceptional taste and flavour, as well as its meal versatility and health benefits, it is no wonder that beef is a favourite among us Australian's

.
But what exactly are those health benefits? We decided it would be a great idea to share some of the benefits of beef in this week's article.
1. Muscle Building and Tissue Repair
The protein comprised in one daily serving of red meat contains the amino acids you need for muscle building and tissue repair
.
The Australian Dietary Guidelines recommends 65g/ day, which includes our beloved beef, lamb and pork

.
Protein also assists in producing the enzymes and hormones that
are required by
your body to help to prevent illness
.
Protein consumption has also
been linked
to weight loss due to its ability to
satisfy
hunger and reduce appetite after
being eaten
. (Ipatenco, Livestrong, 2011)
2. Red Blood Cell, immune strength and
overall
well-being:
Iron contained in red meat is more
easily
absorbed by the body, making red meat the best source of iron for your body. Iron is essential for our red blood cells to deliver oxygen to the cells in our bodies.
It serves as an essential mineral that our bodies use in the liver, bone marrow, spleen and muscles.
Iron is well known for its ability to assist our bodies in avoiding anaemia, a condition by which a person's body has insufficient healthy red blood cells
. Iron also assists our bodies in providing immune strength, and various
bodily
benefits. (Pellegrini, Livestrong 2015)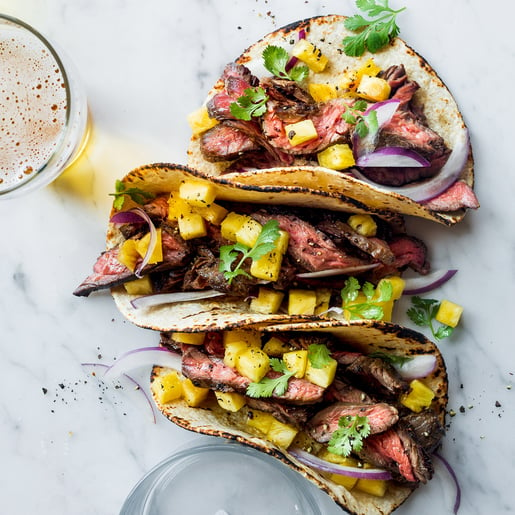 The entertaining yet important marketing campaign run by MLA in early 2017 highlighted that 1 in 3 Australian women are not getting the iron they need from their diets
.
This news comes despite the fact that women's bodies

require

"twice as much iron as men." (MLA)
Iron deficiencies can lead to fatigue, weakness, peptic ulcers and a weakened immune system
. (Williams, Bastyr Center for Natural Health)
3. Development and general health:
Beef also contains a healthy dosage of zinc, which is an essential mineral that we need to perform various
bodily
functions
.
Zinc plays a vital role in our bodies cellular metabolism and assists in immune functions, DNA synthesis, and cell division

.
Zinc supports normal development during infancy, childhood and adolescence.
The National Institutes of Health in the US states that our bodies have no specialised storage system for zinc, and thus a daily intake of zinc
is required
to "maintain a steady state"
. (USA.Gov, 2016)
4. A healthy nervous, immune and digestive system:
B-Vitamins promote various functions of the body.
Red meat contains B-12, which promotes a healthy nervous system, B-6 for a healthy immune system, niacin which aids our bodies digestive system, and riboflavin which promote healthy skin and eyes
. (Pellegrini, Livestrong 2015)
The Risks Vs. The Benefits:
Various reports on red meat have stipulated the connection between red meat consumption and cardiovascular disease. However, inconsistencies in the reports have questioned the findings of such reports. The evidence supporting the benefits of red meat for our bodies in supporting long-term health. (McAfee, McSorley, Cuskelly, Moss, Wallace, Bonham, Fearon, 2010)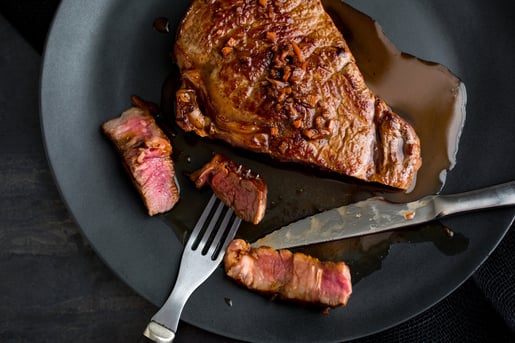 Alison J. McAfee, Emeir M. McSorley, Geraldine J.
Cuskelly
, Bruce W. Moss, Julie M.W. Wallace, Maxine P. Bonham, Anna M. Fearon, Meat Science, Volume 84, Issue 1, January 2010, Pages 1-13, 'Red meat consumption: An overview of the risks and benefits'
.