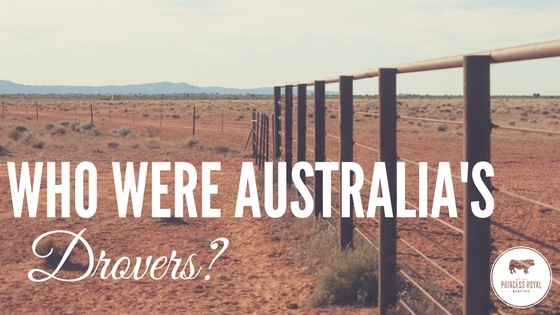 The Australian drover is a highly regarded aspect of Australia's agricultural history and many authors of books, poems and articles have made the Australian Drover and their wives famous folk law.
The drover played integral in moving livestock before trains and trucks virtually took over the skilled practice.
Droving livestock involved moving a mob of cattle or sheep from one property to another on horseback when they have been sold, or due to drought in search of feed and water.
Livestock owners may have purchased a new property, are moving livestock to market to be sold, or to an abattoir.
Before this, however, drovers would move livestock overland through uncharted areas of Australia in search of feed and water for their livestock.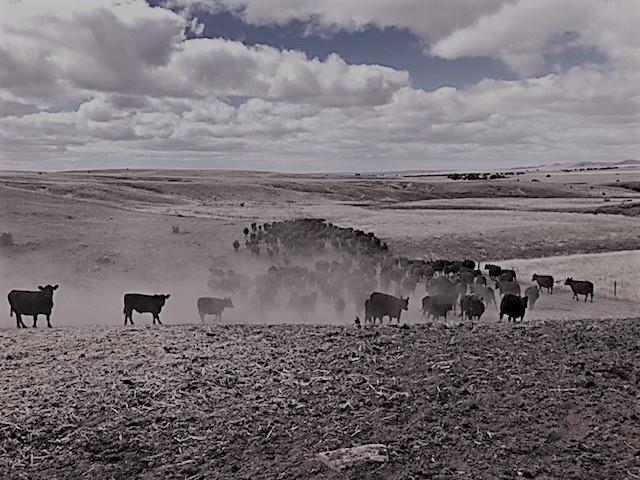 It took a lot of skill and time and some of our favourite Australian stories are that of drovers moving huge mobs thousands of kilometres over rough terrain.
"In my wild erratic fancy visions come to me of Clancy
Gone a-droving 'down the Cooper' where the Western drovers go;
As the stock are slowly stringing, Clancy rides behind them singing,
For the drover's life has pleasures that the townsfolk never know."
Banjo Patterson, 1889, 'Clancy of the Overflow'
The practice of droving livestock is still carried out today, but over much shorter distances and with the assistance of trucks, motorbikes, yards, helicopters or planes.
When trains were introduced, the practice of droving started to diminish, but it was the introduction of trucks and road trains that really saw the historical practice fall away.
Contract drovers were often employed to move large mobs. Drovers had to be tough enough to withstand years of riding and living in the bush. A drover also had to be able to control and manage livestock and horses, a skill that can take many years to acquire.
A 'boss drover' was the manager in charge of a team of men, horses and camp. He would plan the route, strategy and manage the cattle movements from the beginning to the end destination. A boss drover's priorities were clear, the livestock came first, then the horses and the men came last. (Its my pony, 2016)
Stock routes were used to walk and graze livestock throughout Australia for weeks, months or years on end.
Many of these stock routes still exist today, The Sydney Harbour Bridge is even a part of a registered stock route! Stock routes are wide and long tracks of public land with plenty of room for cattle or sheep to graze.
The practice of droving livestock slowly along stock routes is still carried out by some today, however, it is now possible for some of Australia's stock routes to be sold, or leased.
Herd of Hope, a fundraiser that set about raising vital funds and awareness for regional organ and tissue transplant care and services, will drove cattle across the Sydney Harbour Bridge in March 2018. Find out more about this fantastic cause and effort here: Herd of Hope
Some of the most well-known stock routes in Australia include:
These routes were established in the 1870's and 1880s and wells were dug along them many years thereafter.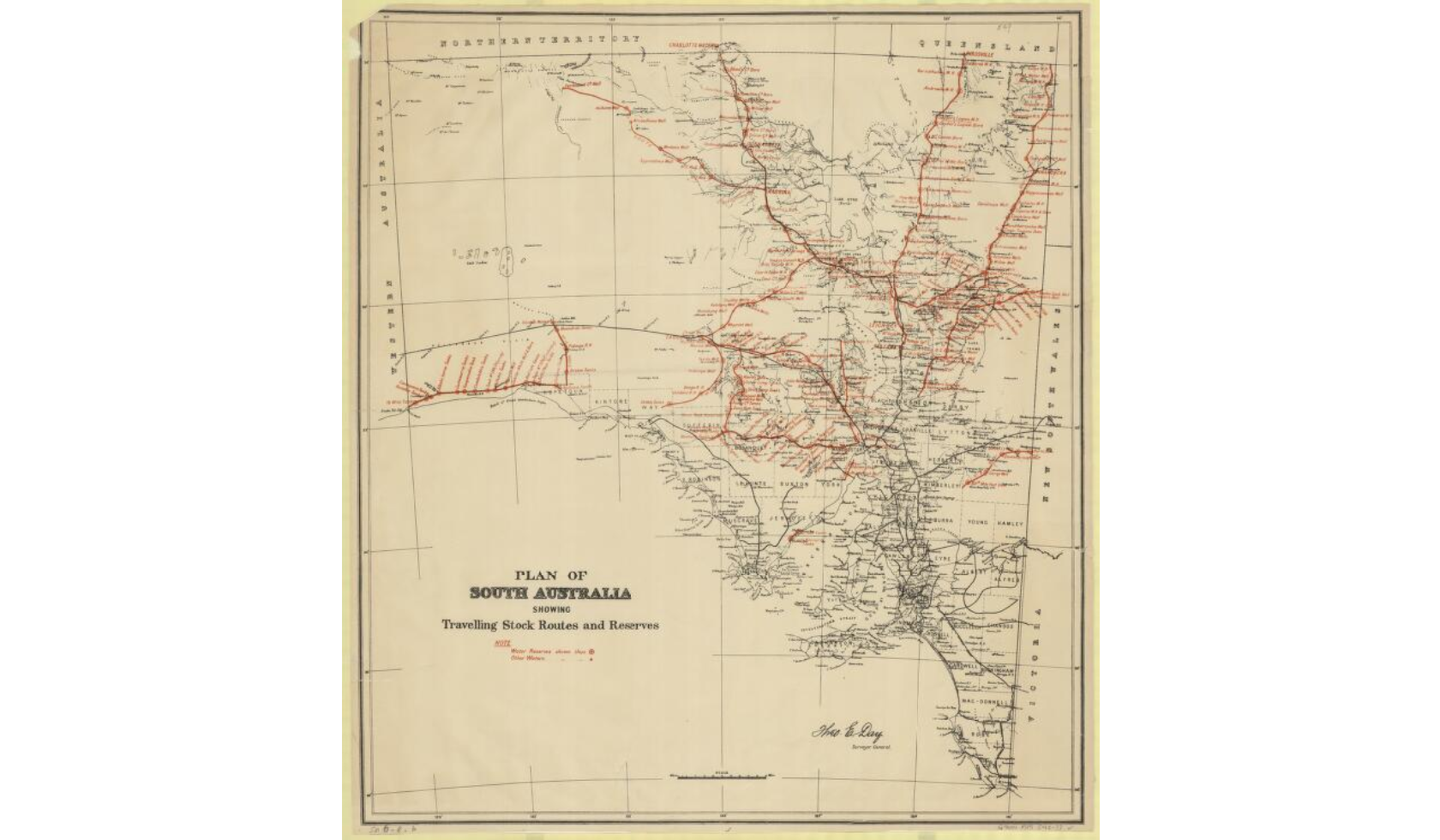 Day, T.E. (Theodore Ernest) 1866-1943
Another famous stock route, the Strzelecki Track was made famous by a cunning cattle thief by the name of Henry Arthur Readford, now known as Henry Redford. Redford managed to steal about 1,000 head of cattle in 1870 from the large station he worked in Longreach, Queensland with two other men.
He headed for South Australia along Strzelecki track where he sold the cattle. He was however put on trial for the crime but amazingly found not guilty by a jury largely impressed with his droving feat.
If you're interested, check out this gallery put together by National Geographic by Darren Clark Drovers of the Australian outback, published in 2014: Australian Outback Drovers.