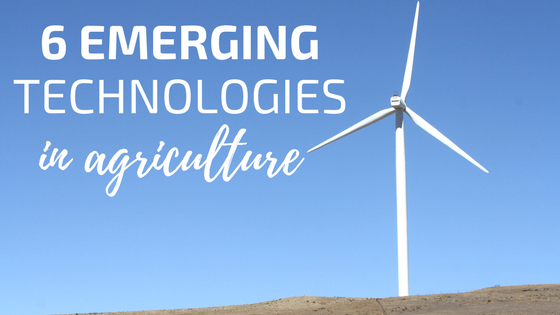 Australian farmers time is precious. Farmers are racing against a clock in one way or another, trying to work with uncompromising weather phenomena.
Usually, Australian farmers work in every aspect of their farm, whether it be a mixed farming setup or specialised, with minimal hands on deck. Their daily tasks can range from fixing fences to managing accounts and processing invoices.
The to-do-list is ever growing, so any way to minimise work time and maximise results is always welcomed.
There is an ever-increasing pressure to maximise productivity to save our Aussie farmers time and produce more with less. At the same time, minimising our impact on the environment and producing more with less. Australia is looking for new and better ways to produce and manufacture.
This is where Technology is stepping in.
Once, much of rural Australia struggled with mobile phone reception and internet access. Yet barriers to technology such as this are slowly diminishing as more and more of rural Australia becomes connected. But, these barriers for rural business remain an area where much improvement is needed.
We have created a list of different technologies that are being developed for the agricultural industry.
Drones:
Since their commercial introduction, drone technology and its potential in Agriculture have been eagerly explored. For example, sensors attached to drones can be used to monitor crop health, soil health, soil moisture levels or to detect pest and weed data in crops.
These uses for drones are exciting innovations that, when implemented, can save a farmer time and may improve the overall health of their crops. In turn improving yields, while saving the producer time, resources and allow them to use soil enhancers and fertilisers more effectively.
Drone technology is also being used and explored in the livestock industry to check water points, monitor herds, to even assist with livestock movements. Drones can save a producer valuable time and fuel that can be better used elsewhere.
Livestock Tracking Software:
Various livestock GPS tracking software already exists that can assist in several ways and provide influential data. By tracking individual cattle movements in feedlots, for example, producers easily identify ill or injured livestock and improve traceability.
Soil moisture sensors (irrigation) plant and soil health:
Soil moisture sensors can be used to monitor the moisture level of soils, which is particularly useful for irrigators. Knowing how much moisture is in the soil allows the farmer to use their water more effectively and sustainably.
Ever-evolving processing technology:
The technology in abattoirs is evolving at a very rapid pace. Technology in processing, data collection, carcase assessment, packaging, chilling and monitoring is advancing continuously. This allows them to provide producers with more reliable feedback on carcase results and improve the consistency of grading.
The reliably and quantity of feedback being provided back to the producer allows them to assess their processes and aid in the continual improvement of their product, whether it be low-stress handling, feeding, or genetics.
Remote Monitoring:
Remote monitoring systems are being explored to save produces time and hassle performing important tasks yet provide instant feedback for a quick response. For example, they can be used for monitoring livestock water points, which can take up an enormous amount of their time depending on the size of the operation.
These monitoring systems can be set up to monitor water troughs, dams, tanks or bores. The systems allow the farmer to check their waters while they eat their breakfast before work on a computer or tablet, saving them the time and fuel they would have used manually checking them. Also sending alerts when there is an issue, so the producer can respond quickly.
Security:
Farms, worksites and livestock can, unfortunately, be a target for theft. However, remote security cameras are gaining popularity and are relatively inexpensive. Cameras are easy to set up and install and usually only require batteries.
Some cameras on the market are also capable of notifying farmers when the sensor is set off, sending a video or photo directly to them of the activity.
We could continue to list new and exciting technologies being introduced into the market, but there is so much going on in this space that we couldn't possibly list them all. Exciting developments in solar power systems, farming equipment and developments in the utilisation of waste continue to streamline processes, reduce waste and increase productivity.
Keep an eye out for new developments, we are eager to find out where technology will take agriculture in the future.