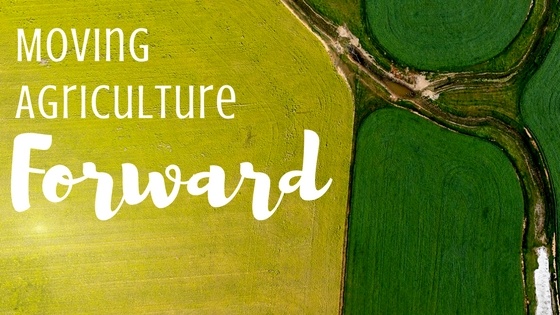 There is no disputing the fact that the agricultural industry is an essential component of our global society
.
To ensure the long-term sustainability of the industry, it is vital that we continue to grow and improve our production and processing methods
.
Many businesses, governments and regulatory bodies recognise this and invest
heavily
in moving agriculture into the future
.
For individuals and businesses to play their part in building and growing the agriculture industry, they need to learn and grow themselves, through education
.
The industry must continue to evolve so that we can
ultimately
satisfy
the growing global demand for agricultural products, as the global population grows, it opens the field up for fresh and innovative ideas
. If you would like more information on this check out our article Why We Need To Do More With Less.
As passionate people with new or existing involvement in the agricultural industry work toward improving the efficiency and effectiveness of every process along the supply chain, the whole industry can move forward
. Some of the various methods may include;
Entrepreneurship.

Every industry needs people who take risks, starting new businesses, expanding their current portfolio or following a pioneering business idea through

.

Exploring fresh and innovative ideas
Adapting experiences and practices from other industries
Research & Development
Adapting technology
1. Diverse Industry
You don't have to be a farmer to
be involved
in the agricultural sector.
There are lots of varied roles to play within the agricultural sector, including those based in the city
. These distinct roles have an integral part to play in improving and growing the industry.
Some of the different roles and opportunities within the agricultural industry:
Consultants and advisors

Recruitment and job agencies
Agronomist
Marketing Consultant
Compliance administration
Auditor
Stock and station agent
Agricultural technician
Trainer/ training provider
Vet
Animal nutrition
Animal welfare & husbandry
Research and development
Feed production
Transport
Contract farm and station labour
Mechanic
Project management
Construction and fabrication
Farmer
Farm and Station hand
Farm and Station Manager
Business partner
Board member
Fencing and yard
Water drilling, plumbing, dam and windmill maintenance,
Jackaroo & Jillaroo
Grain & animal feed trading
Station cooks
Shearer
Governess
Wool classer
Crutching
Artificial Insemination
Pilot
Overseer
Head stockman
Domestic
Administration/ bookkeeper
Work Health and safety providers
Horticulture
Viticulture
Sales rep
Arborist
Agricultural engineering
Earthmoving
Banking, accounting, legal and finance
Auctioneer
2. Global Industry
Agriculture is important to the entire global population. Agricultural employment opportunities have the possibility to take people anywhere in the world.
Practices, techniques, technology and methods can
be taught
and adapted between countries, not only to better business back home but to strengthen the global agricultural industry
. There are several ways that this can
be done;
One is through building and strengthening relationships and agreements between countries, opening communication channels, networking ability for business and opportunities to visit and gain inside into different operations

.
Another is through agricultural tours with a structured itinerary including farm, processing and machinery plant visits, meet industry bodies and leaders

.
This gives those who
are connected
to the agricultural industry an opportunity to visit different operations to see different methods first hand, learn about unfamiliar cultures, ask questions, broaden their perspective and network
. Most of all it can lead to new business opportunities.
3. Research and Development
Tests, trails and innovative ideas can be perilous, costly and time-consuming to undertake for many agricultural businesses
.
Not only do new ideas have the potential to improve aspects of a business, they
potentially
can improve the whole industry
.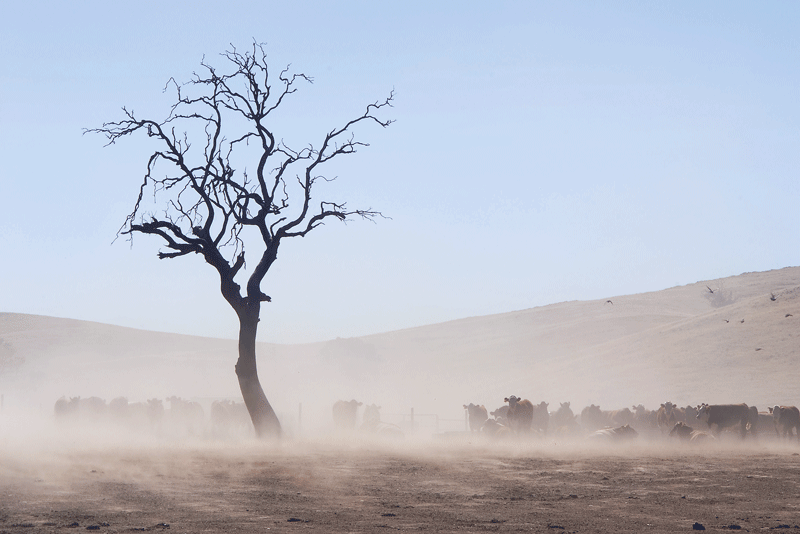 Governmental and industry bodies
allocate
resources and funds for research and development to groups and businesses with the intention to undergo trails or tests
.
These ideas often come with the long-term goal to install new technology, methods, processes or practices
.
There are various research and development projects
being carried
out across Australia. These may have the potential to benefit the agricultural sector. Some of the topics of research may include;
animal health and welfare,

crop health and performance,
cost reduction,
technology innovation,
machinery innovation,
environmental sustainability and
waste reduction.
4. Industry bodies and key industry businesses
Industry business leaders and industry bodies represent various aspects of the agricultural industry. They all play an important role for many reasons.
They provide the latest information, proved education opportunities, undertake research and development projects, assist businesses in navigating the industry and how to best present to the marketplace
.
Through these methods and different opportunities the global agricultural industry is moving forward. But there is more work to do yet.
There are a lot of fantastic innovative people and groups forging ahead and we would encourage everyone to get involved in this exciting challenge
.