In the past we have discussed beef cooking methods and pairing in our article How to get the most out of your beef cut. But we have never revealed our secrets to a selecting and cooking great beef with you before, until now.
There are thousands of different ways to cook and prepare beef. But we wanted to share some simple secrets that will help you to make a winning dish, every time, whatever your recipe.
Choosing the Right Cut:
Which cut of beef you go for will depend on what you are planning to cook, and how much you are planning to spend. Will you be grilling, baking or frying? Will you be slow cooking your beef? Do you want to marinate it, or really let the flavours of the beef shine through?
The best thing to do here is to do a little research into some different cooking methods.
You can also ask your butcher, who should be able to give you some recommendations on cooking methods for your chosen cut.
For good advice, go to a specialised butcher, they should be able to point you in the right direction.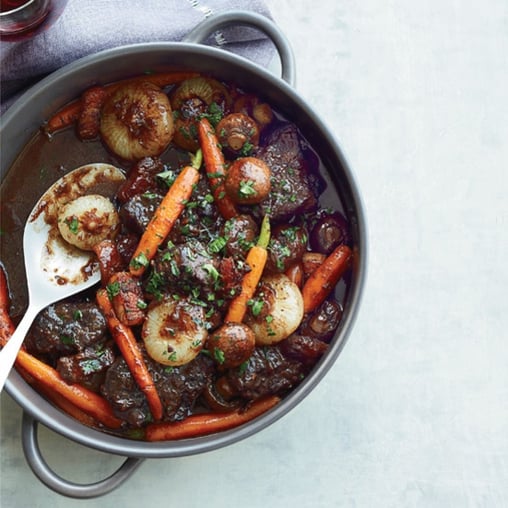 If you are planning on cooking a great steak we would recommend you go with a porterhouse, scotch, rib eye, rump or fillet, and let your budget be your guide. Cooking times for each cut will vary depending on the size of your cut, and obviously how you like it cooked.
We wouldn't recommend cooking more than medium rare, but it really does depend on what you and your guests prefer. It's always a good idea to ask how your guests like their steak cooked before you start cooking, if you can.
Stay away from premium cuts that are too thin. Go thicker than an inch, as steaks that are too thin are too easy to overcook. When you're cooking for more than one, choose cuts that are similar in size. This will help with the consistency of your cooking.
If you are shopping with a tight budget and you're worried about the quality of your beef, don't despair. Cuts like Osso Bucco, blade or chuck steak are great at absorbing flavours. Try marinades, rubs and slow cooking with these cuts and you will end up with a great meal.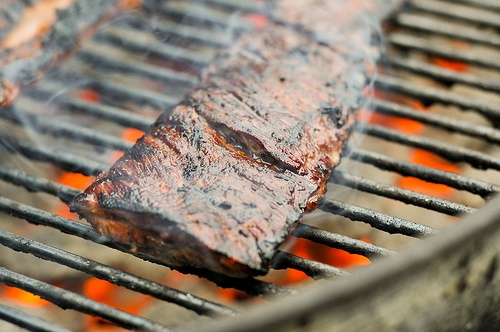 Grain-Fed or Grass-Fed?
There are many differences between grain-fed and grass-fed beef. Both grass-fed and grain-fed contain many excellent nutrients, including iron, zinc, omega-3s, protein, B vitamins, selenium and vitamin D.
At your butcher, grain fed beef will generally be more expensive as grain-fed beef is usually consistently of a higher quality than grass-fed. If you want to do a little research into beef quality find out more about what influences the quality of beef.
Preparation
How you prepare your beef will make a significant difference to the end result. Follow these simple steps and you are well on your way to cooking a great meal.
Seasoning:
The seasoning you choose can make a huge difference. For steaks and premium cuts just keep it simple.
Keep your seasoning simple for premium cuts. Use rosemary, decent quality olive oil, salt and pepper. You don't want to drown out the flavours of your steak.
So choose 1 to 3 herbs or spices that will compliment the flavours of your beef. The seasoning will act as a delicious crust as you grill it.
For high-end cuts of beef, such as 100-day grain fed Angus fillet, all you will need is a bit of salt and pepper to make the beef zing.
If you are planning to use a marinade or a rub, you can be a bit more generous with your seasoning, depending on your personal taste.
Use flavours like garlic, rosemary, parsley, oregano, red wine, paprika, red pepper and cumin to name a few. The rub or marinade will start to break down the meat fibres and be absorbed into the beef. Consider marinating overnight to really let the flavours in your marinade or rub sink into the beef.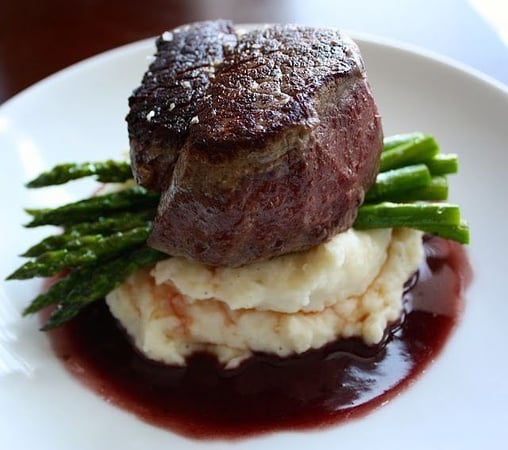 Temperature:
To get the most out of your beef, make sure that your meat is at room temperature before you start to cook it.
Room temperature beef will cook more evenly and will help with tenderness. You can leave your beef out in a clean, disinfected area for around 10 to 20 minutes before you start to cook.
Cooking:
Always sear your meat on a grill, even if you are planning to slow cook your beef. Heat your pan, hot plate or grill to a reasonably high temperature until you can see a bit of smoke on the surface, or when it is too hot to touch. This will help you to lock in the flavour in your meat, and start the caramelization process.
If you are cooking a premium cut don't interfere with it too much. Let the beef sit on one side until a nice charred surface has developed, and turn it once and do the same on the other side. Don't make it more complicated than it needs to be.
Monitor the temperature and progress of your beef during your cooking process. You can either purchase a thermometer or stick to the "touch test". Cooking the perfect steak takes practice which will give you an excuse to eat more beef. If you keep a close eye on it is shouldn't overcook.
When it comes to slow cooking, the longer you cook it the more your beef will break down. Keep a close eye on your beef to make sure that your seasoning and marinades aren't burning, as this is a sure sign that your beef is becoming too well done. Any time beyond 3 hours is good, but it will depend on your recipe.
Let it Rest:
The golden rule, let your steak rest before you serve it. This rule doesn't apply to slow-cooked beef dishes, but for anything baked, fried or grilled, rest your steak for about a quarter to half the time it took to cook. This will ensure that your beef doesn't lose too much moisture.
Serving:
You can mix up whatever sides you prefer, but try to choose sides that compliment your beef and chosen seasoning. Stick with simple sides like roasted vegetables, grilled asparagus, mashed potatoes or grilled tomatoes that won't overpower your beautifully cooked beef.
If you like your condiments, it is best to choose sauces that will not drown out your beef. A light drizzle of sweet balsamic glaze, salsa or a small dollop of seeded mustard should be all you need to complete your meal.
One Final Step:
The consensus is that red wines pair best with red meat. To us there's nothing better than settling in with a great beef dish and a nice glass of red.
If you're in the market for some beautiful reds, browse through our Princess Royal Stations organic red wines here.
Looking for some more inspiration?