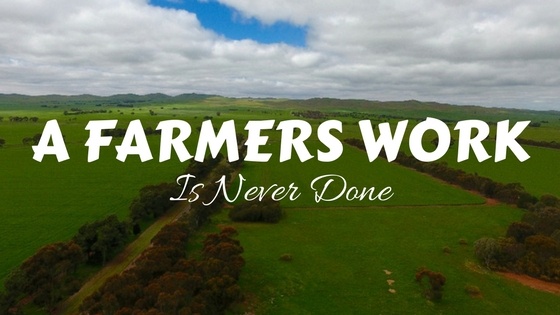 For us here in Burra the crops are sown and are now in the hands of nature.
But our farmer's work is not over, they stay busy year-round, monitoring crops and their progress
.
They also need to
monitor
weeds and pests to ensure when their crops are ready to harvest, they will be of the highest quality possible,
ultimately
for the end consumer
.
But for most Australian farmers, that's not all that needs to
be done
during the off-season. Many farmers produce more than one food source and most have livestock that also needs to
be taken
care of.
Read More